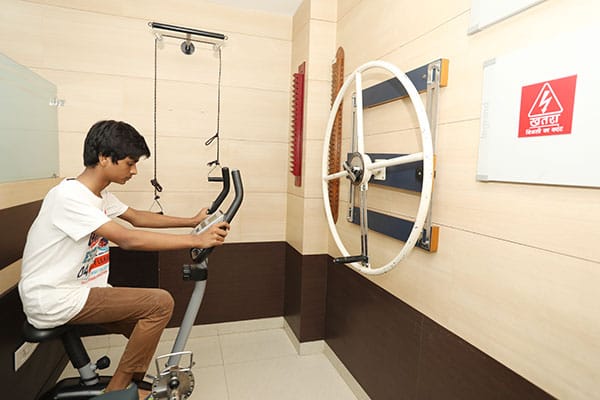 We believe in providing best in class health care in orthopaedics and physiotherapy for spine and musculoskeletal conditions at your affordability. Globus Hospital has an excellent facility to address your chronic pains.
The entire department is monitored by qualified professionals in physiotherapy, who are trained and skilled professionals with years of experience in this area.
Hi-tech equipments for physiotherapy have been imported from the internationally acclaimed companies. The state-of-the-art machineries for prosthetics & orthotics clinic have been imported from world renowned manufacturers.
Patients are provided regular treatment and training through postural monitoring feedback and different environmental barrier modules.